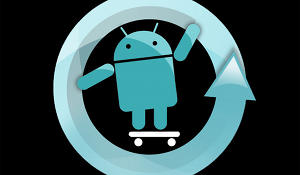 CyanogenMod is awesome!
I was very happy when I saw this the other day.
I knew it was bound to happen, but for it to happen so soon was a nice surprise. Hopefully the ROM for the Galaxy Tab 8.9 won't be far behind.
Samsung recently hired the founder of CyanogenMod, Steve Kondik, and since Samsung tends to take some time releasing their own ROMs, this seems like a nice way to speed things up at least for rooted Samsung device owners.
I'm really looking forward to using client certificates on my tablet.
Someone also managed to cram ICS onto his G1 today.
Now that's impressive. This bodes well for my not-as-aging-as-a-G1 HTC Desire. It will be interesting to see if it can run Android 4.0 in any usable way.