Here's my latest project: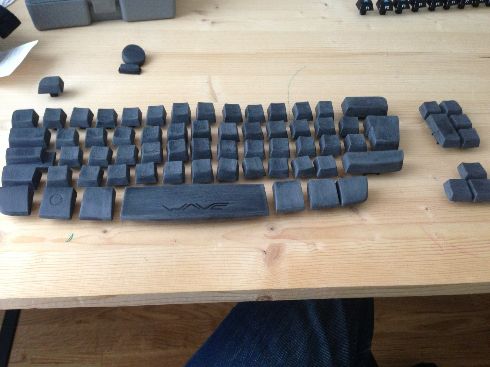 It's taking me a lot longer to sand down all the keys with 180 grit sand paper than I originally planned, but a few more hours and I'll be ready for paint.
Having kids though, I might not be able to complete it until next weekend. :)
Oh and yes; that's a Logitech Wave I'm modifying...